Surgeon's greater reliance on fluoroscopy during procedures exposes all O.R.
personnel to dangerous radiation.
Surgeons are highly exposed especially in MIS surgeries1 and scoliosis surgeries2.
Radiation exposure in spine surgery has been found to be 10 to 12 times greater than that during other fluoroscopically-assisted non-spinal musculoskeletal procedures3.
An average spine surgeon will receive the maximum allowable lifetime exposure of radiation within 10 years of practice4.
The annual limit dose to the eye of 20 mSv/year5-6.
References
1 – Bindal RK et al. J Neurosurg Spine. 2008 Dec;9(6):570-3
2 – Ul Haque M et al. Spine. 2006;31:2516–2520.
3 – Rampersaud 2000
4 – Ul Haque 2006
5 – INTERNATIONAL COMMISSION ON RADIOLOGICAL PROTECTION. ICRP ref 4825-3093-1464. Statement on Tissue Reactions. Approved by the Commission on April 21, 2011
6 – Official Journal of the European Union. COUNCIL DIRECTIVE 2013/59/EURATOM of 5 December 2013. laying down basic safety standards for protection against the dangers arising from exposure to ionising radiation, and repealing Directives 89/618/Euratom, 90/641/Euratom, 96/29/Euratom, 97/43/Euratom and 2003/122/Euratom
What surgeons say about radiation exposure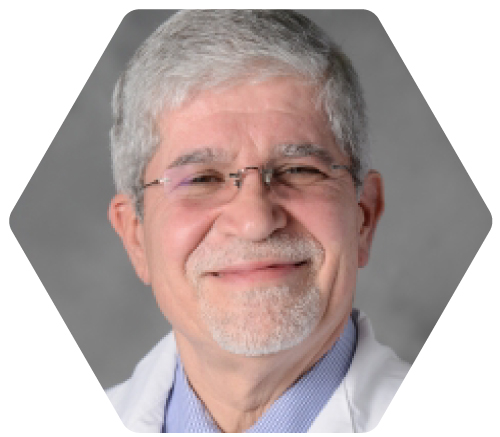 Mokbel Chedid,
M.D. – Neurosurgeon, Henry Ford Hospital, Detroit, Michigan
"When not using PediGuard, we would regularly reach our facility mandated radiation level by October and not be permitted to operate for the rest of the year. With PediGuard, we have been able to keep our radiation exposure low and operate through the end of the year."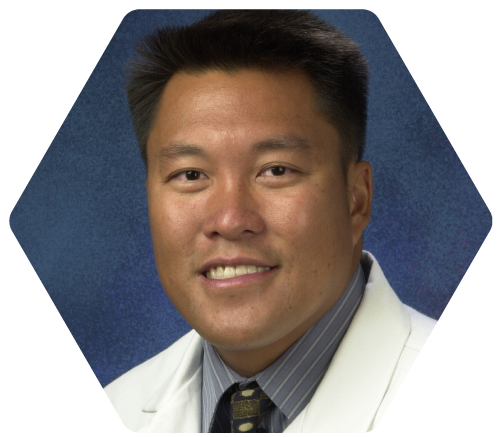 Larry T. Khoo,
M.D. – Neurosurgeon, The Spine Clinic of Los Angeles, California
"I'm very concerned about high-dose radiation within the practice. And this rings true for me very personally because one of my practice partners passed away from what we believe is radiation through thyroid malignancy. And knowing that radiation is a quantitative accumulative dose, anything we can do to cut down even 10-20% would have a tremendous impact on our safety in practice."
Through this video, eight renowned spine surgeons from around the world weigh in on the dangers of radiation exposure during spine surgery – and how they believe the PediGuard technology can help.
For any request, don't hesitate to contact us