Our Vision
Pierre Jérôme and Stéphane Bette founded SpineGuard in 2009 with the idea of delivering the clinical benefits of the DSG® (Dynamic Surgical Guidance) technology to as many patients as possible. SpineGuard's primary goal is to establish the DSG technology as a standard of care to SECURE AND STREAMLINE SKELETAL IMPLANT PLACEMENT for the benefit of patients, surgeons, operating room staff, healthcare providers and SpineGuard's shareholders.
Our Technology
DSG is a powerful radiation-free real time sensing technology platform that was co-invented by Professor Ciaran Bolger, MD PhD, Maurice Bourlion, PhD, and Alain Vanquaethem. The PediGuard devices, which incorporate the DSG Technology, were the first handheld devices capable of alerting surgeons in real time of potential vertebral cortical wall breaches. DSG is based on the local measurement of electrical conductivity of tissues in real time without X-ray imaging, with a sensor located at the tip of the drilling instrument. Its efficacy was proven by more than 95,000 surgeries across the globe and 25 scientific publications. SpineGuard has entered in 2017 a collaboration with ISIR for the application of DSG to surgical robots and the enhancement of their safety, accuracy, and autonomy.
Our Mission
SpineGuard's mission is to help surgeons MAKE SPINE SURGERY SAFER while deploying and driving adoption of smart devices derived from its DSG platform for spine surgery and other skeletal applications in partnership with innovative medical device companies.
Our Approach
A dedicated, cohesive and international team with an ambitious vision, a clear mission, financial discipline and a well-defined roadmap towards the future. SpineGuard's corporate headquarters are located in Vincennes, near Paris, France. The company also has an office in Boulder, Colorado, USA focused on sales and marketing to support the technology and the products in the US market. SpineGuard is listed on Euronext-Growth Paris (ALSGD) since 2013.
SpineGuard is committed to a CSR (Corporate Social Responsibility) approach with the voluntary involvement of the whole team and the supervision of its Board of Directors. An assessment is in process with the EcoVadis organization in order to structure this approach and fine-tuned our roadmap based on actions already initiated.
Our Quality Policy
Quality is at the heart of SpineGuard's expertise. We are proud to maintain and continuously improve a quality system that complies with international standards, such as ISO13485, 21 CFR Part 820 in the USA, MHLW Order No. 169 as amended by MHLW Order No. 87/2014 in JAPAN, or RDC 665 and Ordinance 384 in Brazil.
Today our products are registered in more than 30 countries worldwide, in addition to being CE marked and approved by the Food and Drug Administration (FDA).
Network
SpineGuard's headquarter is in Paris and its US subsidiary is in Boulder (Colorado, US).
Careers
Join our team to make surgery safer with us!
For any request, don't hesitate to contact us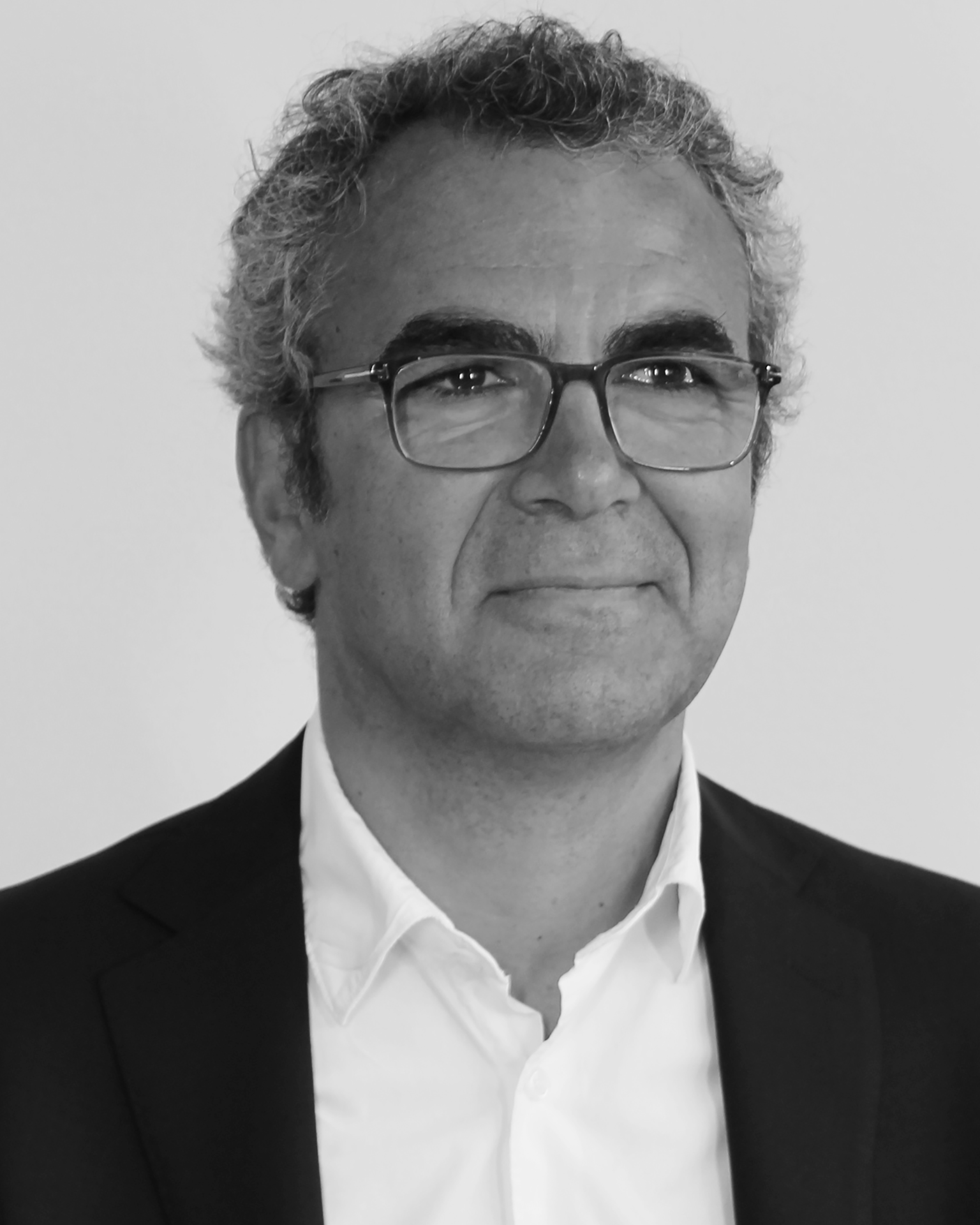 Pierre Jérôme – Chairman, CEO & Co-Founder
Pierre Jérôme founded SpineGuard with Stéphane Bette in January 2009, he is a seasoned executive with over 25 years of international experience in the Med Tech industry.
Prior to founding SpineGuard, he served as Vice President Sales & Marketing for SpineVision, a venture capital backed company developing and marketing innovative spinal implants. From 1997 to 2005, he assumed a broad spectrum of executive roles (sales, marketing and business development) with Boston Scientific in both the US and Europe for its Urology, Peripheral Vascular and Oncology divisions.
He started his Med Tech career with Sofamor Danek, a pioneering Spine company which has since been integrated by Medtronic, today's Spine leader. While at Sofamor Danek, he held several international marketing positions including European Marketing Director.
Pierre Jérôme obtained a Master degree in Business from the INSEEC School of Management, Bordeaux, France.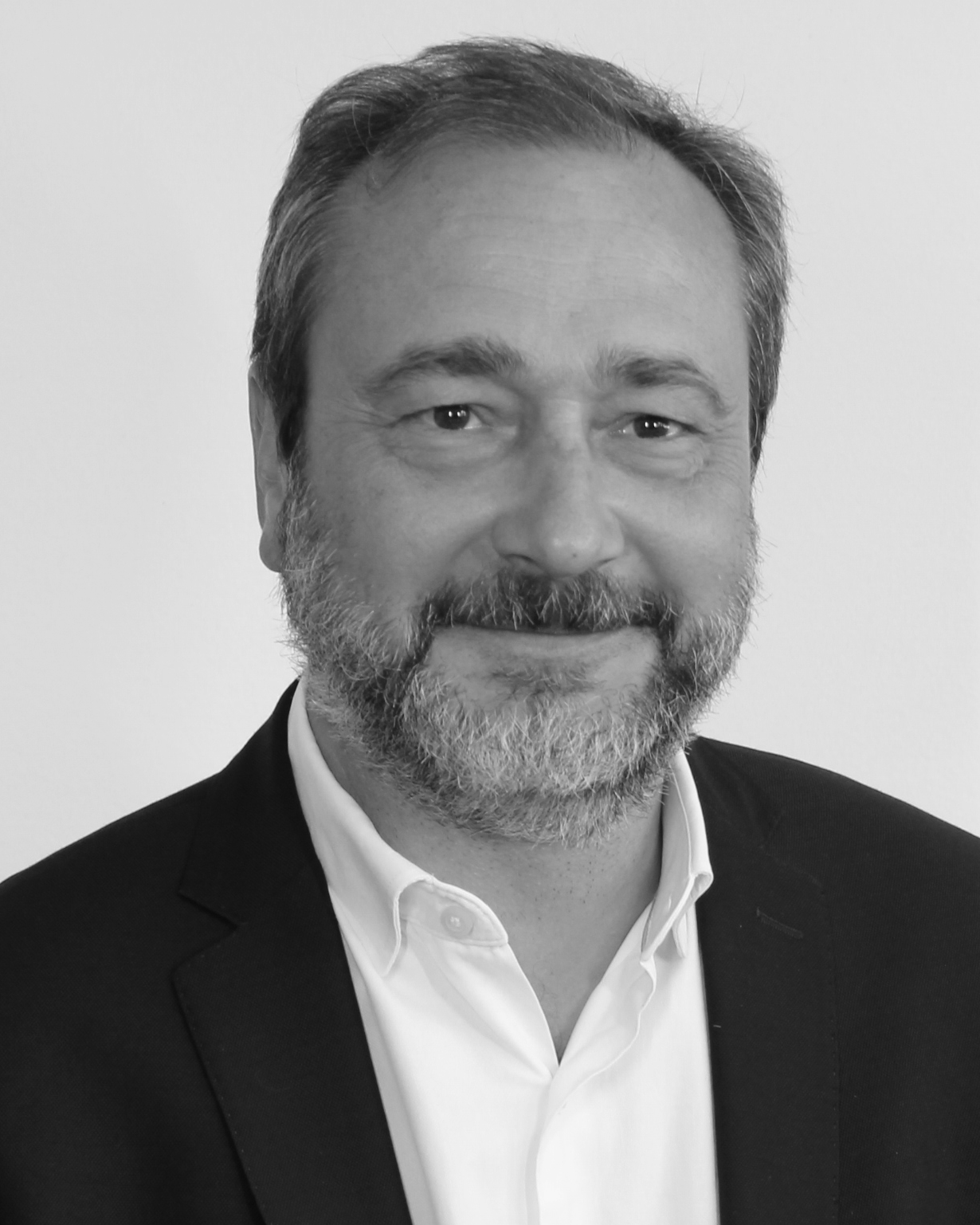 Stéphane Bette – Deputy CEO, Co-Founder & Director
Stéphane Bette brings more than 23 years of R&D and general management experience in the Spine industry, 13 spent in the United States.
Prior to founding SpineGuard, Stéphane Bette was a member of the foundational team of SpineVision, a privately-owned international company focused on the development and marketing of spinal devices, where he served for 10 years at various positions of increasing responsibilities from R&D Project Management to VP of R&D and finally US General Manager. Stéphane Bette began his career in 1996 as R&D Project Manager with Sofamor Danek, a pioneering spine company which has since been integrated by Medtronic, today's spine leader, where he developed a scoliosis system.
Stéphane Bette received a Master degree in Mechanical Engineering from ENSAM, France and a Post-graduate Degree in Biomechanics from LBM in Paris, France.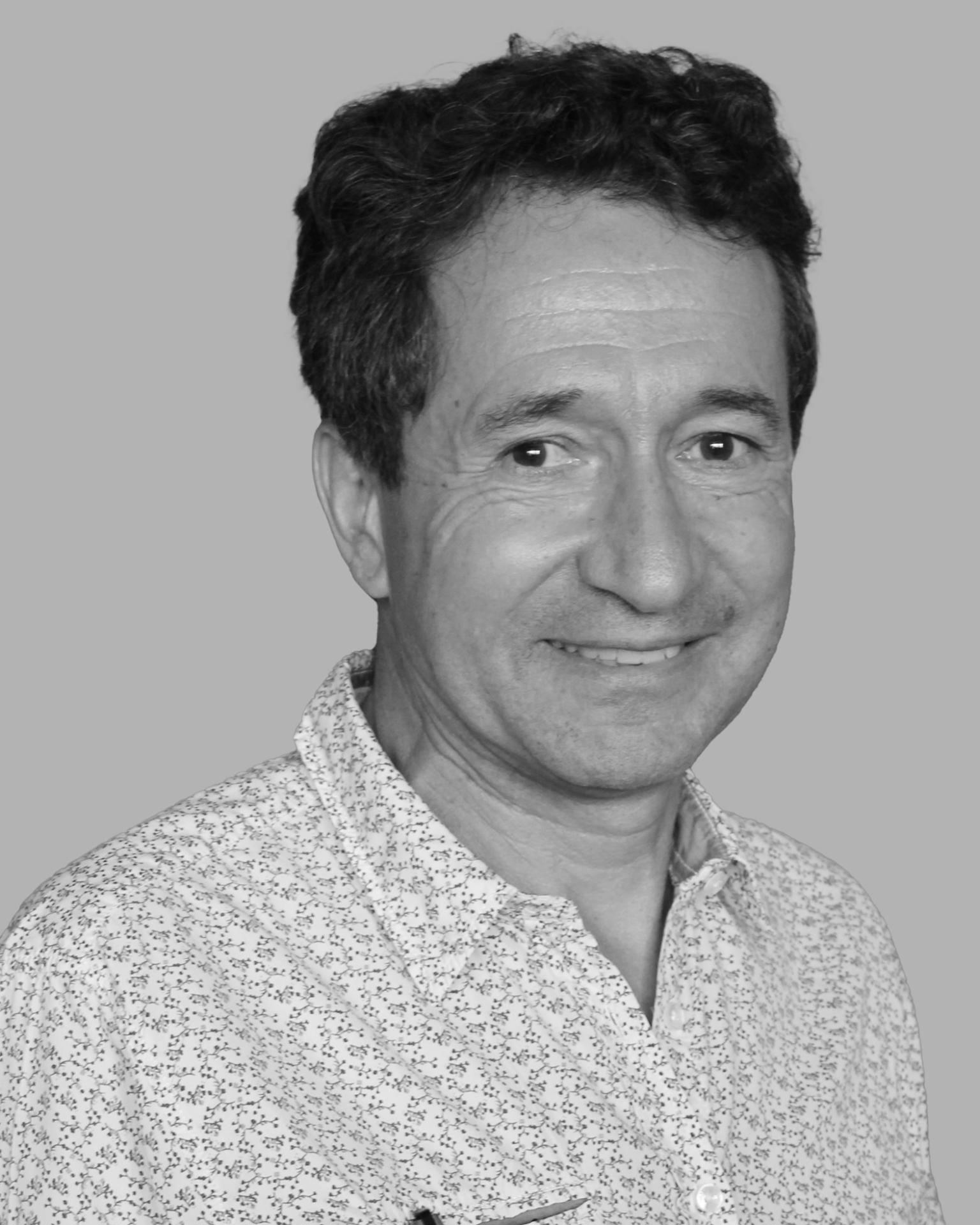 Maurice Bourlion – Co-Inventor & Non-Executive Director
Maurice Bourlion is the co-inventor of DSG® Technology, for which he received the prestigious Design Award, and is the co-inventor of Electroconductive ShockWave Lithotripsy – the gold standard for non-invasive urinary tract stones treatment with millions of patients treated so far.
Maurice is a Director at the Board of SpineGuard and a member of its Scientific Advisory Board. He acts also as an independent advisor for the funding of oncology projects, in non-profit organizations. Maurice is also a Member of the External Advisory Board on the FAROS European project (Robotic Surgery).
Previously, Maurice was a Professor at Jean Monnet University in Saint Etienne (France) where he lectured Business Intelligence, and Executive Vice President at SpineVision® group and General Manager of its North American subsidiary based in San Francisco (California, USA). Besides his broad international experience of market development of High-Tech products, Maurice's scientific expertise includes ultrasounds and electrophysiology and is recognized worldwide.
As Business Development Director at Medtronic, he also successfully launched incontinence pacing products and sleep disorders devices in Europe. Prior to that, he was involved in the international development and the successful launch of Extracorporeal Shockwave Lithotripters (ESWL) of Technomed International group where he held several positions. Maurice started his career in the research group of Dowell Schlumberger.
Maurice Bourlion holds a biomedical engineering degree from Ecole Nationale Supérieure d'Electronique et de ses Applications (ENSEA) and a University Degree in Electronics. He is a Certified Professor at the college of electrical engineering and computer science. He is also a member of the New York Academy of Sciences and the author of dozens of scientific publications and listed as an inventor of over 20 patent families.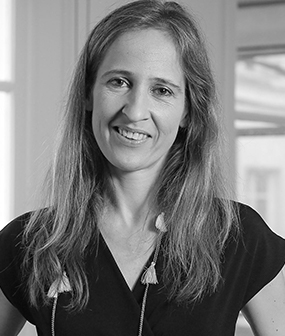 Alexia Perouse– Non-Executive Director
Alexia Perouse received her education and degrees in Neurosciences and Management. She has worked for over 20 years in the development of public and private healthcare innovative companies.
She started her career at Chiron Vaccines then at Parteurop to support health-tech start-ups with their strategy and business development activities. In 1999, she joined Sofinnova Partners at their private equity and venture capital division. In 2005, she moved to Crédit Agricole Private Equity that, in 2012, became the venture capital branch of Omnes Capital. As a partner, Alexia led the venture capital division with a portfolio of over € 330m and deployed the healthcare investments and started the Medtech and Digital Health portfolios.
In 2015, Alexia co-found and became CEO at iBionext, the first specialized Healthtech studio in France backed by a growth fund allowing to support with ambitious goals the deployment of her companies from creation to exit.  
Alexia invested in more than fifteen start-ups with an active role in their governance bodies (audit committee, compensation committee or strategy committee). She was involved in ten mergers, acquisitions and IPOs. She currently sits at four board of directors of unlisted companies (biotech, medtech and digital health).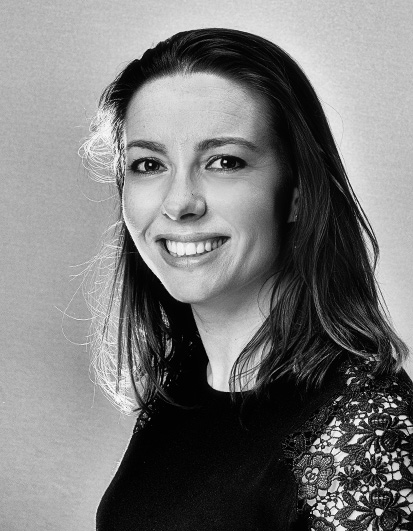 Anne-Charlotte Millard – Chief Financial Officer
Anne-Charlotte Millard has over 15 years of experience in the US and in Europe in various medical fields: capital equipment, diagnostic, 3D printing, and medical device (Dräger, Theradiag, SpineVision, Biomodex, SpineGuard) where she held various positions contributing to many different structuring and financing steps in particular in dealing with the players financing innovative companies.
Anne-Charlotte holds a Degree in International Marketing and Finance from INSEEC, Paris (France) and a Bachelor of Science from Boston College, Boston (USA).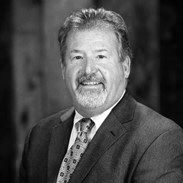 Patrick Pilcher – VP Sales & Marketing, USA

Patrick Pilcher has had a 30+ year career in a variety of medical device/technology roles to prepare and equip as VP Sales and Marketing at SpineGuard.  Expertise and business ideology tied to devices were forged early on at Danek/SDG (from start-up to acquisition by MDT).  He has demonstrated a diverse and successful record of sales/business development accomplishments as he moved onward into corporate roles while developing lifelong contacts and relationships specifically within the neuro-spine and orthobiologic space.
Opportunities tied to both start-up and legacy companies over time and the core competencies developed touched on every facet and model of med device business: Sales Channel Strategy and Development | Sales Training/Medical Education/ Coaching | P&L Responsibility | Strategic Planning and Implementation | Key Customer Relations | Regenerative Medicine | Ortho-biologics/Wound Care | Orthopedic Spine | Neurosurgery | Computer Assisted Surgery | Neuromonitoring |…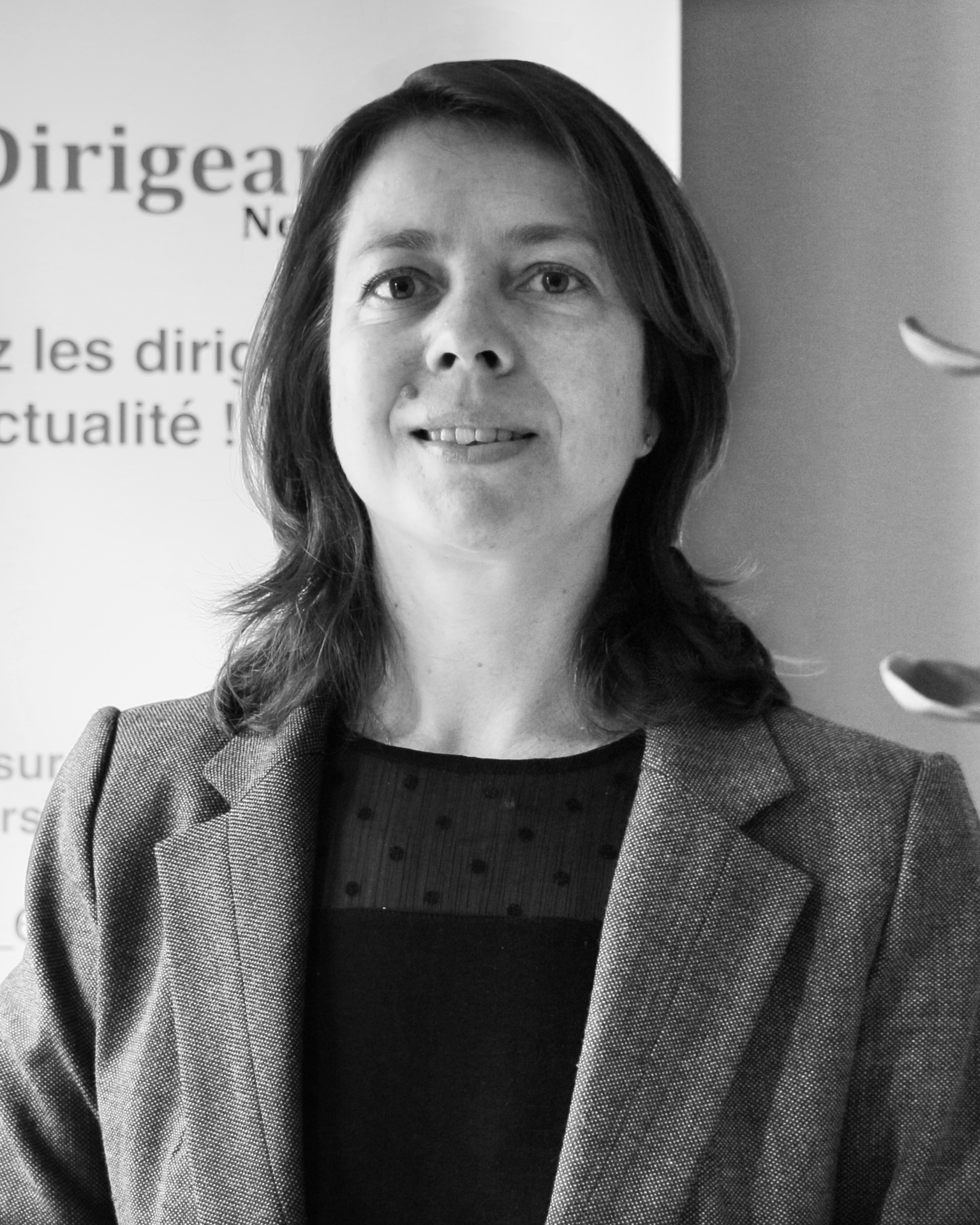 Patricia Lempereur – VP International Sales & Global Marketing
Patricia Lempereur has been with SpineGuard since its inception in 2009. She is the Vice President International Sales and Global Marketing.
Patricia has 22 years of experience in the industry, including 20 years in spine. After beginning her career as Head of mission in charge of CRAFT project at ANRT, she has held various positions in the marketing departments at SpineVision and Medicrea.
Patricia holds a Master degree in Biotechnology & Management from the ISTM School Noisy-Le-Grand, France.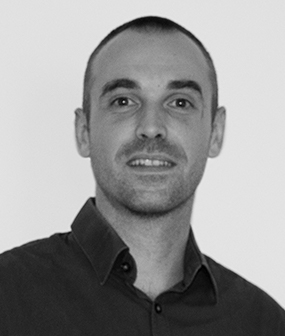 Thibault Chandanson – R&D Director
Thibault Chandanson brings has more than 10 years of R&D experience in the Spine Industry. Thibault has been through various R&D positions with increasing responsibilities; first as a Bio-engineer and Project Leader for DePuy Spine, he then joined SpineGuard in 2016 as a Senior Project Leader and finally became Head of R&D since 2018. Over the course of his career, he led the development of various products available on the market today such as pedicle screws, facet screws, navigated or powered instrumentation and more recently innovative electro-medical devices. Thibault has a Master Degree in Mechanical Engineering and Design from the University of Belfort-Montbeliard, France.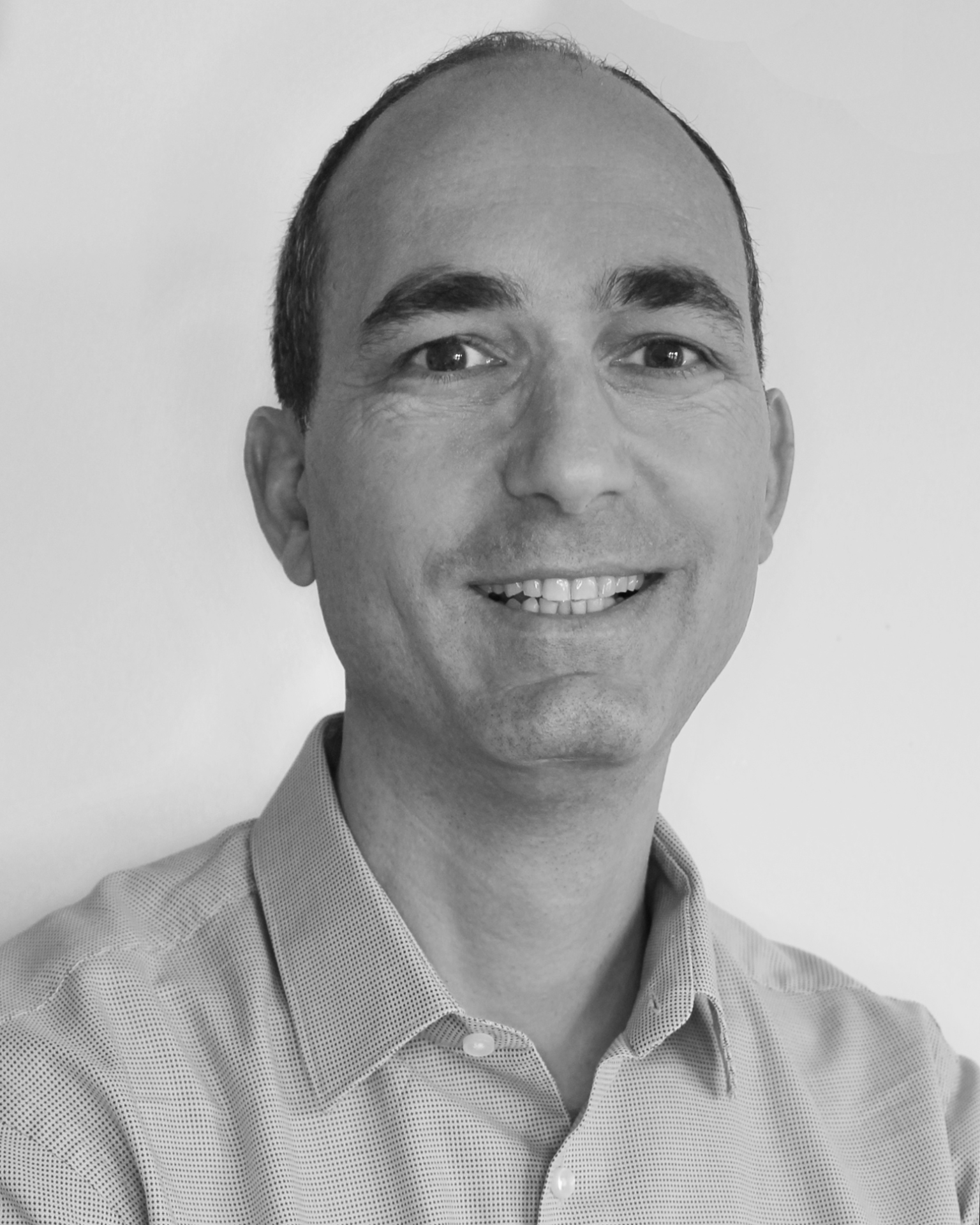 Arnaud Cardinale – Industrialization and Supply Chain Director
Arnaud Cardinale has 19 years of experience working in different industries. Arnaud worked for companies with international and complex organization and high added value products in term of quality (Louis Vuitton/luxury), design and innovation (Continental/automotive, Steelcase/furniture), and use of new technologies (Chopin Technologies and Devialet/electronics and technical instruments).
Arnaud held operational and corporate functions at various positions and increasing responsibilities for 14 years from Continuous improvement Engineer implementing Lean Manfucturing to Technical Director with responsibility for product industrialization, production workshop management and supply chain strategy.
His main role is to drive SpineGuard supply chain performance, guarantee manufacturing performance, product quality and industrialize new products.
Arnaud joined SpineGuard in January 2015. He has a Master of science in Mechanical Engineering and Supply Chain from ENIM, France.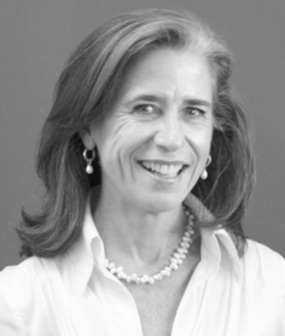 Laury Croter – Vice President of Finance
Laurence (Laury) Croter has over 31 years of experience in the finance and management sectors of both corporate and private ventures. While attending university, she began her journey in finance as a bookkeeper for both CPA and law firms. She continued on to hold positions of Director of Operations, Controller, and Assistant Director of Finance in the industries of Wine, Accounting, Mortgage, Special Events and Private Education.
Before coming to SpineGuard in 2013, Laury was the owner of a bookkeeping firm specializing in Forensic and Reparative Accounting for 15 years. She received her undergraduate degree from San Francisco State University and has her master's degree in Neuro-Linguistic Programming.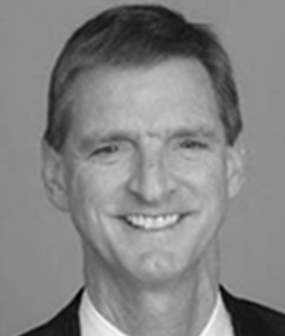 Steve McAdoo – General Manager, USA
Steve McAdoo joined SpineGuard in January 2016 as Vice President of Business Development with the global responsibility for driving industry partnerships to further leverage the company's core technology, Dynamic Surgical Guidance; deploy new applications and initiate new revenue streams. Steve has over 30 years of global marketing, sales management and business development experience in the medical device industry, including spine, general orthopedics, trauma, cardio-vascular and urology. Over the course of his career, he has held roles in large corporations such as Medtronic, Smith & Nephew, and Biomet as well as in start-up companies like Danek Medical, Cerapedics, and SURx.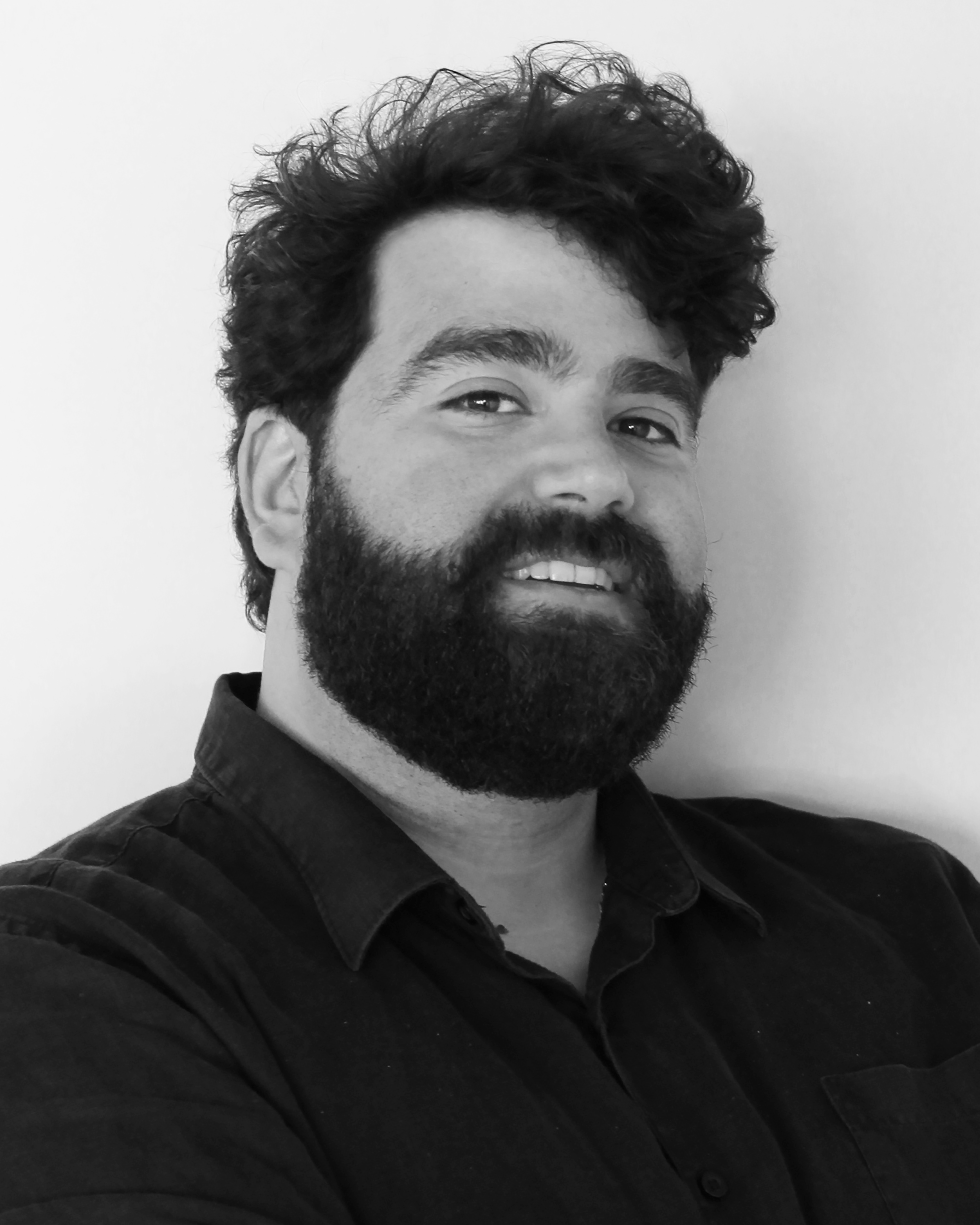 Yannis Zoughailech – Quality and Regulatory Affairs Director

Yannis Zoughailech joined SpineGuard in January 2019. He holds the position of Director of Quality and Regulatory Affairs.
Yannis has 10 years of experience in the medical device industry. He started in the medical device software sector, where he held various positions of responsibility, material safety coordinator, regulatory affairs manager and then quality assurance and regulatory affairs manager. He has developed an expertise in quality standards related to medical devices and the health institutions responsible for the registration of these devices worldwide.
Yannis is a biologist by training and holds a master's degree in biomedicine, specialising in vigilance and safety of health products from the University of Paris (formerly Paris Descartes University).