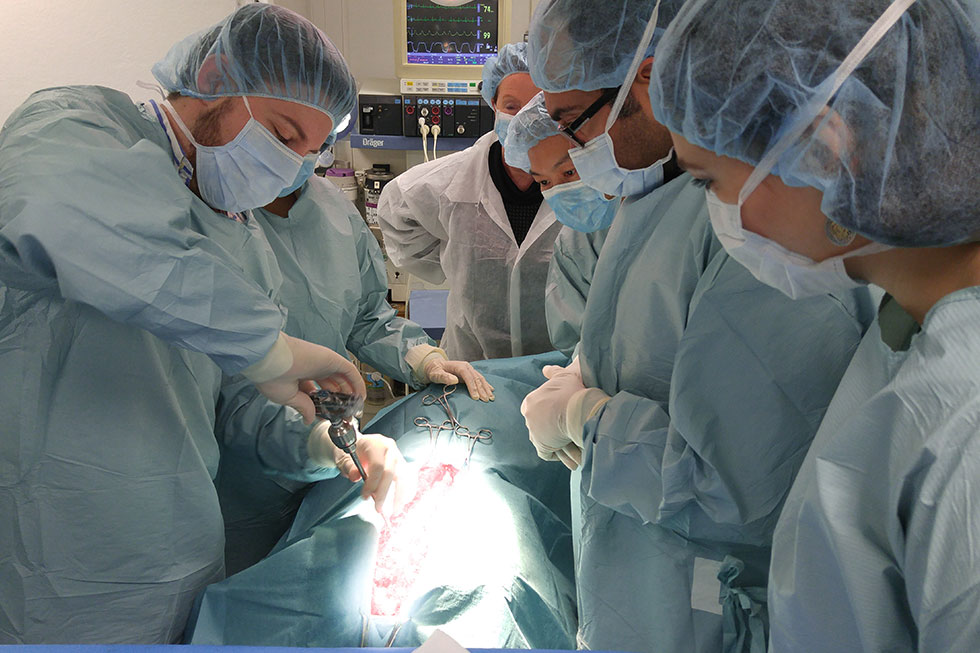 Experience the difference!
SpineGuard organizes hands-on workshops where surgeons are offered the unique opportunity to explore the sensitivity and subtlety of the PediGuard probes. Experience the audio and tactile feedback the PediGuard probes offer in different tissue types in an in vivo environment.
Our next workshops
All workshops occur on Friday afternoon or Saturday morning at the Veterinary school in Maisons-Alfort, Paris.
Will be communicated soon
For any request, don't hesitate to contact us