Other Applications
DSG for Orthopedic Robots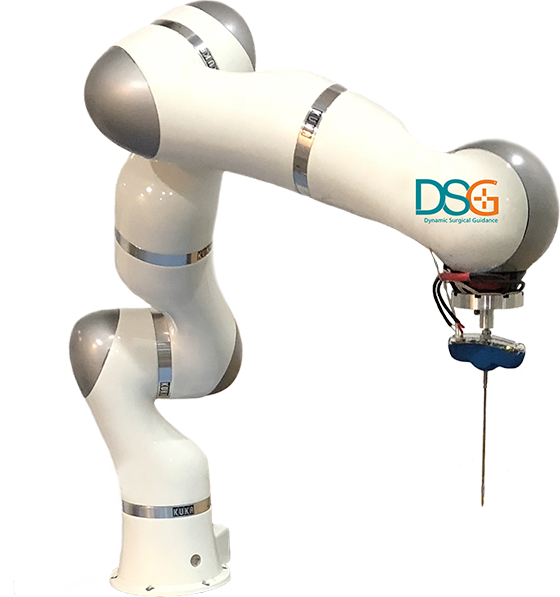 SpineGuard signed a partnership agreement with ISIR (Institut des Systèmes Intelligents et de Robotique), a laboratory affiliated to Sorbonne University, CNRS (Centre National de la Recherche Scientifique) and INSERM (Institut National de la Santé et de la Recherche Médicale), all specialized in surgical robotics. The objective is to scientifically prove that a robot combined with the DSG® technology can assure real time detection of breaches during surgical skeletal drillings, and make the implant placement possible with a robot autonomously.
This partnership has already demonstrated successful results with:
The publication of a patent application
The acceptance of the first scientific paper on the usage of the DSG sensing technology for guidance of robotic surgical platforms at the Hamlyn Symposium on Medical Robotics (June, 2019 in London, United Kingdom). This pre-clinical feasibility study was awarded as Best Paper during this symposium.
Pour toute demande n'hésitez pas à nous contacter